ProtonMail Blue Theme
ProtonMail Blue Theme is a responsive design theme for ProtonMail (a secure email service).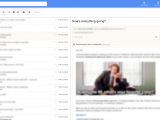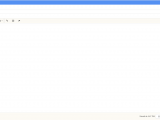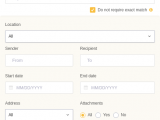 Review of
ProtonMail blue theme
Blue Theme is a theme for ProtonMail made by ourselves.
By using this theme you help us and symbiodyssey.com
Mobile and Desktop
Tested with ProtonMail 3.12
No extra file required or downloaded (for security)
Installation
You will receive a link to download a file ".css". It's a text document.
Open the css file with a basic notepad.
Copy all the code
Go to ProtonMail > Settings > Appearance
Paste into the Custom Theme text area
Save
Enjoy
Licence
The licence is valid for one person. If someone has more than one ProtonMail account, it is valid.
For businesses, Three licences cover one domain with unlimited users.
You can modify the code for your own use.
You cannot distribute/give/resell the code, even modified.